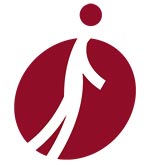 3-D Workout™ is a program you can use in your workplace without a shower and change of clothes. The Level I exercises are more like tai chi than pumping iron or leaping around an aerobics class. With 3-D Workout you get much needed spatial recuperation. What's that? Most office activity is done in the sagittal plane. Our three-dimensional workout supplies contrasting movements in the frontal and horizontal planes. "A change is as good as a rest."
3-D Workout offers biomechanically-correct, restorative exercises that feel good, enliven the body and spirit and refresh your alertness and creativity. No pain, no sweat, great results.
To get 3-D Workout into your corporate setting, send us an e-mail or call the studio 905-845-1011.